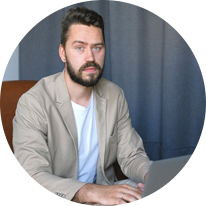 Director of Operations, Testing
Dr. Kisega is the Director of Operations for all testings. He is an Emeritus Professor at Northwestern University, Evanston, IL USA. His research examines how organizational and social network processes contribute to gender differences in economic outcomes. In one recent project, Professor Kisega compares the relative benefits received by male and female entrepreneurs through strategic social networks aimed at generating new clients. In other related work, he has examined how evaluation processes affect the attention and recognition investment professionals receive from their professional peers.
Professor Kisega's research has appeared in the Academy of Management Journal and Administrative Science Quarterly and has been recognized by several leading awards including the Academy of Management's Pondy Best Dissertation Paper Award, the INFORMS Dissertation Proposal Competition, the Kauffman Foundation Dissertation Fellowship. His research has also been featured in several media outlets, including Bloomberg, Forbes, and The Wall Street Journal. Prior to pursuing a career in academia, Professor Kisega worked in defined benefits consulting and risk management at TIAA Investments.