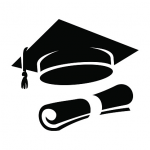 American Certified Digital Marketing Experts (ACDME)®
Why is it different?
The ACDME® certification is designed for professionals seeking expertise in the field of digital marketing. This certification equips individuals with the knowledge and skills necessary to navigate the ever-changing digital landscape, including social media marketing, search engine optimization (SEO), content marketing, and online advertising. ACDME® holders have a deep understanding of digital marketing strategies and are capable of developing effective campaigns to reach target audiences, drive website traffic, and generate leads or sales.
Why go for ACDME® Certification?
ACDME® certification helps professionals acquire basic knowledge and skills in Digital Marketing In Supply Chain Management
The ACDME® certification exam assumes that you have a close working relationship In the Marketing and Sales Industry
The American Certified Tourism Professional (ACDME)® certification explores how Digital marketing for the supply chain uses your website, related social media, and other online industry channels to showcase your industry knowledge and experience (rather than trying to convince people of it with a marketing message). With inbound digital marketing, you publish relevant, informative information to add value to every stage of a potential customer's buying journey.
In this B2B buying landscape, supply chain and logistics industries need content marketing to achieve a level of confidence and relationship-building with buyers that used to come from face-to-face meetings. Potential and current customers will view your company as a valuable resource for everything related to not only your products and services but to the industry as a whole.
About the exam
The American Certified Tourism Professional (ACDME®) certification provides assessment in the areas of Digital Marketing Procedures. Digital marketing comprises many tools and strategies, including Search Engine Optimization (SEO), website design, branding, content strategy, Pay-Per-Click (PPC), social media, and analytics. These elements can be crucial in a supply chain management company's ability to reach its audience, engage with them effectively, and ultimately drive business success.
At its core, the primary goal of digital marketing is to connect companies with their customers at the right place and time. In supply chain management, this often means connecting with other businesses and decision-makers looking for reliable, efficient, and innovative supply chain solutions.
Topics include
Introduction to Digital Marketing
Paid Ads Optimization Strategies
Neuro-Marketing Fundamentals
Search Engine Optimization (SEO)
Search Engine Marketing (SEM)
Social Media Marketing
Content Strategy
Web Analytics
Email Marketing
E-commerce
Internet Marketing
What Skills Will You Learn?
Who would benefit from ACDME® Certification?
Professionals who will benefit most from developing these in-demand skills include:

Senior professionals, founders, and entrepreneurs seeking an end-to-end understanding of digital marketing best practices and strategies to bring to their own organization and achieve omnichannel status.
Early- to mid-career marketing professionals seeking hands-on experience with the tools, techniques, and platforms that will help to devise winning strategies for their organizations and further their career in this in-demand field.
Professionals in adjacent fields such as public relations, corporate communications, sales, customer service, analytics, or product development seeking to build on current skill sets in digital marketing and transitioning into this field.
Why would you benefit from ACDME® Certification?
You will have the opportunity to tap into modern technologies, including artificial intelligence (AI) in digital marketing. This will help you understand, reach, attract, convert, and engage customers. Ultimately, this program aims to optimize your marketing career. Now is the ideal time to develop the skills that marketers need to drive the most impact for their organizations:
Content Marketing
Customer Experience and Engagement: Conversations, Campaigns, and Conversion
Product Management
AI in Marketing
Marketing Experimentation and Analytics
Marketing and Account Management
Social Media Marketing and Management
Search Engine Optimization (SEO) and Search Engine Marketing (SEM)
| | |
| --- | --- |
| | |
| | |
| | The new ACDME® Fundamentals exam focuses on the knowledge and skills required to identify and explain the basics of computing |
| | Maximum of 100 questions per exam |
| | |
| | |
| | |
| | No prior experience necessary |
| | |
| | |
| | Affiliate Partner Testing CentersOnline Testing |
| | |