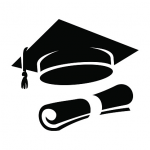 The American Certified Supply Chain Artificial Intelligence Analyst (ACSAI)® - for Managers and Experienced Professionals
Why is it different?
The ACSAI® certification is internationally recognized and focuses on the examination of end-to-end (E2E) visibility in supply chains. ACSAI® holders understand the importance of this core capability and know how to develop it. They also possess the confidence to lead AI-centric solutions in the supply chain, including human-machine teaming, which can reduce costs and improve overall efficiency and agility. Technology plays a significant role in our personal and professional lives, and it has transformed supply chain management. With advancements such as big data analytics, the Internet of Things, artificial intelligence, and radio frequency identification, the role of technology in supply chain management has evolved from a linear model to a more integrated one, where information flows in multiple directions. ACSAI® holders are at the forefront of these developments.
Why go for ACSAI® Certification?
In the context of supply chains and logistics, many companies have been exploring AI-driven solutions to enhance their workflow efficiency and overcome the complexities involved in managing the movement of goods from companies to the end consumer. The fast-evolving situation left many supply chain operators grappling with an unprecedented level of uncertainty as long-standing conventional supply chain management models proved insufficient to cope with the scale and complexity of the disruptions. The predicament compelled supply chain organizations across industries to seek more innovative tools and technologies. Consequently, a substantial number of them turned to AI solutions due to the advantages of the technology.
The next wave of technology – artificial intelligence (AI) – is already making sense of the deluge of operational data streaming in from a plethora of devices and cloud applications. This technology is also applying advanced mathematics to create products, processes, and systems that can adapt and learn.
About the exam
The ACSAI® examination tests members in major instructional areas in Machine learning and its subset which is Artificial Intelligence in Supply Chain management
Machine learning is becoming mainstream in the operational technology portfolio. Baseline forecasts for new products are instrumental in determining new product introductions and go-to-market plans. When applied to demand signals, AI can determine changing demand behaviors and optimize inventory levels and replenishment plans to feed the continuous loop of product life-cycle management.
Sales and operations planning is the ultimate collaborative decision-making process. Companies can apply AI technologies to sales and operations planning and other massive supply chain data pools to manage demand volatility, supply constraints, production scheduling, and dynamic distribution. AI can augment human interaction by allocating resources, assigning people, and scheduling processes.
Machine learning capabilities apply algorithms to massive operational data feeds to discover insights to track and predict supply chain disruptions, providing new levels of visibility into day-to-day operations. These capabilities can also recommend alternative actions for unplanned events and transportation disruptions. Weather data integrated with operational data can predict potential problems and alert transportation and logistics service personnel with recommended actions.
Topics covered in the certification tests are
Machine learning in Supply Chain
Machine learning (ML) techniques
ML algorithms
How to apply ML in demand forecasting, sales and operation planning (S&OP), and inventory management
ML in production planning and predictive maintenance
Forecasting
Advanced analytics techniques using engine downtime predictive modeling example
What Skills Will You Learn in AI Supply Chain?
Who would benefit from (ACSAI)®
Regardless of where you stand on the impact of AI and automation, it is clear that technology is causing tremendous supply chain disruption. If professionals need to survive and thrive, they will have to reinvent themselves. This reinvention of supply chain roles also has to be driven by the impact of another fundamental trend: rising customer expectations. Customers want products and services in their hands more quickly, they expect a more personalized experience and all this at a lower cost. This means more customized products and services, faster order fulfillment times, and super-efficient delivery. This will require an entirely new way to architect, design, and manage supply chains across broader ecosystems, new technologies, and new roles and skill sets.
Why would you benefit from (ACSAI)®?
AI is becoming essential to innovative supply chain transformation. Forty-six percent of supply chain executives anticipate that AI/cognitive computing and cloud applications will be their greatest areas of investment in digital operations over the next three years.
To better understand the impact of AI and cognitive computing solutions on supply chain and operations, we surveyed senior operational executives across a wide range of industries and geographies. We asked more than 1,600 Chief Operating Officers (COOs), Chief Supply Chain Officers (CSCOs) and executives of product development, procurement and manufacturing about their current views on AI and cognitive computing, their priorities and the value that they expect to derive.
| | |
| --- | --- |
| | |
| | |
| | The new ACSAI® Fundamentals exam focuses on the knowledge and skills required to identify and explain the basics of computing |
| | Maximum of 100 questions per exam |
| | |
| | |
| | |
| | No prior experience necessary |
| | |
| | |
| | Affiliate Partner Testing CentersOnline Testing |
| | |