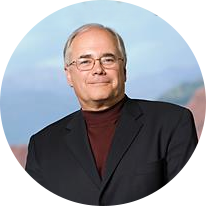 Executive Director, Certifications
Dr. Pieffer is the executive director, certifications. He is the Associate Dean, School of Business at Jones International University, CO US. As an active researcher who has authored numerous papers in the field of management, supply chain management, focusing on topics ranging from employee satisfaction and turnover, organizational effectiveness, leadership, and improving faculty effectiveness in an e-learning environment. He has held a range of management and Board of Directors positions in various companies.
He presented research at Clute Institute conferences in Germany in 2014, and Sweden in 2017. Dr. Pieffer's current research and teaching interests center on family business management, procurement, governance, and finance, Family wealth management, venture capital and private equity investments, entrepreneurship, the design of innovative business models, and business strategy. He has published extensively in leading academic journals and is frequently quoted in a broad range of practitioner outlets.