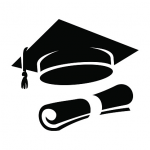 The American Certified Supply Chain Analyst (ACSCA)® - for Professionals
Why is it different?
Our ACSCA® certification is designed for professionals and managers working in the field of supply chain management. The role of a Supply Chain Analyst, also known as a Supply Chain Specialist, is to ensure that a company's supply meets the demand of its customers. They are responsible for overseeing the company's supply chains, ensuring timely delivery, and staying within budget. Supply Chain Analysts analyze data and methods to predict and enhance a company's delivery of products and services to its customers. The smooth and efficient operation of an organization's supply chain is crucial for profitability, making the role of a supply chain analyst essential. By obtaining the ACSCA® certification, you will gain global recognition for your ability to utilize data in supporting recommendations for optimizing production, supplies, and transportation methods within your organization.
Why go for ACSCA® Certification?
ACSCA® certification helps professionals acquire basic knowledge and skills in supply chain management
The ACSCA® certification exam assumes that you have a close working relationship In the supply chain Industy
The American Certified Supply Chain Analyst (ACSCA)® certification shows future employers that you have the practical knowledge, insights, and professional expertise.
About the exam
The American Certified Supply Chain Analyst (ACSCA®) certification provides assessment in the areas of
Demand Planning
Inventory Management
Supply Planning or MPS
Distribution Requirement Planning (DRP)
Transportation and logistics
Develop data-driven rules to manage volatility.
Plan inventory flow of goods and services
Supply Chain Network Design
What Skills Will You Learn?
Who would benefit from ACSCA® Certification?
Supply chain analysts are needed at each stage of supply chain management. Here are some stages and focus areas that a supply chain analyst might specialize in.
Production planning
Inventory management
Raw material sourcing
Demand planning
Supply chain network design
Distribution planning
Why would you benefit from ACSCA® Certification?
Learn how to build an agile supply chain to better prepare and respond to ongoing supply chain disruptions.
Learn how supply chains can mitigate risks and find growth opportunities during these times of fast change by instilling core initiatives at the center of their strategies.
Learn key strategies for maximizing the impact of supply chain cost management. Supply chain leaders identify spending reduction opportunities, benchmark current supply chain costs, and plan for unforeseen scenarios.
Learn how supply chain leaders use insights to develop effective retail supply chain management.
| | |
| --- | --- |
| | |
| | |
| | The new ACSCA® Fundamentals exam focuses on the knowledge and skills required to identify and explain the basics of computing |
| | Maximum of 100 questions per exam |
| | |
| | |
| | |
| | No prior experience necessary |
| | |
| | |
| | Affiliate Partner Testing CentersOnline Testing |
| | |