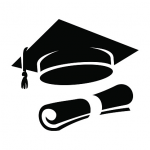 The American Certified Supply Chain Professional (ACSCP)® - for Professionals
Why is it different?
The American Certified Supply Chain Professional (ACSCP)® certification shows future employers that you have the practical knowledge, insights, and professional expertise to understand how logistics and integrated supply chain can contribute to firm competitiveness.
Why go for ACSCP® Certification?
ACSCP® certification helps professionals acquire basic knowledge and skills of a Supply Chain specialist.
The ACSCP® certification exam assumes that you have a close working relationship with the supply chain management process.
This certification explores the integration of key business processes from end user through original suppliers for the purpose of adding value for the firm, its key supply chain members, to include customers and other stakeholders. This certification is unique as it assures employers of your professional skills on how logistics and supply chain capabilities can be synthesized and leveraged to achieve superior supply chain and logistics performance in an organization.
This certification is a pre-requisite for ACSCM® which is the standard certification for Managers in Supply Chain.
About the exam
The ACSCP® Certification test fundamental concepts of supply chain management. All functional areas of supply chain management are explored in an integrated view of procurement, manufacturing and operations management, transportation and logistics, inventory and warehousing, demand planning, and scheduling
The test will cover introductory areas of how to
Conceptualize supply chain designs, which are aligned with business models for manufacturing and service companies.
Apply concepts of the primary differences between logistics and supply chain management
Apply knowledge to understanding the individual processes of supply chain management and their interrelationships within individual companies and across the supply chain
Apply knowledge of the management components of supply chain management to the understanding of the tools and techniques useful in implementing supply chain management
This certification test approaches SCM from a professional perspective and introduces concepts in a format useful for management decision making. Basic terms, concepts, and principles are examined considering how they interrelate and interface within the firm and across the supply chain. Illustrations are taken from corporate applications of these concepts to show how supply chain management can be implemented.
What Skills Will You Learn?
Who would benefit from ACSCP® Certification?
Students considering a career in Supply Chain Management.
Professionals working in fields that require a broad understanding of Supply Chain
Marketing, sales and operations staff in oprations or department of purchases and supply.
Why would you benefit from ACSCP®?
Supply Chain jobs are expected to grow much faster than average (11%), adding 531,200 new jobs over the 10-year period 2019-29. (Source: U.S. Bureau of Labor Statistics)
You will help your organization create a more resilient, sustainable business ready for disruption and opportunity
The ACSCP® Certification test fundamental concepts of supply chain management. All functional areas of supply chain management are explored in an integrated view of procurement, manufacturing and operations management, transportation and logistics, inventory and warehousing, demand planning, and scheduling.

Maximum of 100 questions per exam

No prior experience necessary

Affiliate Partner Testing Centers
Online Testing